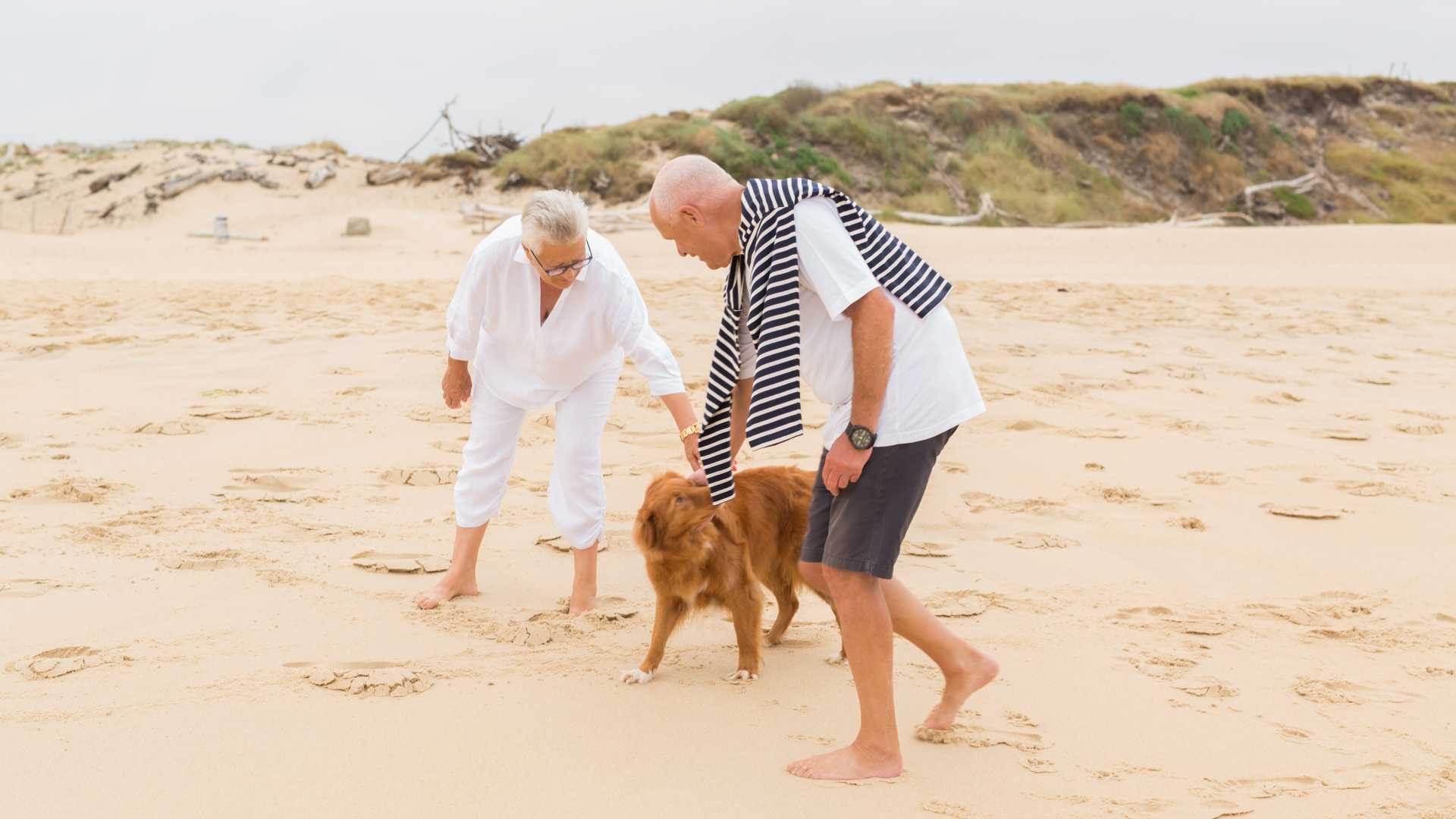 Enjoy your stay and take your dog to our hotel.
Pets, dogs and our policy
HOUSE RULES & DOGS
Dogs are very welcome in Hostellerie Schuddebeurs, so that they too can enjoy a few wonderful days of rest and space. You must, however, sign-up your dog in advance. We will then book a suitable room for you. We provide a very limited number of rooms available for guests with dogs and ensure a thorough cleaning on departure. You therefore pay a surcharge of € 20.00 per pet per night. A pet boarding house is 2 km from Hostellerie Schuddebeurs.
Dogs are welcome in the restaurant if they are well raised and do not cause a nuisance. At all times on a leash, in the hotel, but also in the garden. Dogs are not welcome in the breakfast room, (in connection with the offered foods in buffet form) You can have breakfast with your dog in the lounge, in your room or in the summer on the terraces.